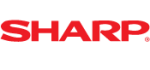 For full document systems and presentations that look crisp and polished, Sharp printers provide a solution for the whole office. The Sharp brand is known for great efficiency and organization – and all wrapped up in a streamlined package that fits into virtually any workspace. OES provides a resource for all your Sharp office equipment needs, from multifunction printers and copiers to Sharp printer cartridges when supplies run low.
Sharp Office Equipment Options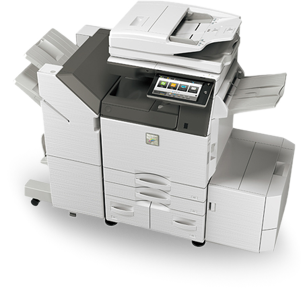 In addition to the more standard printers available through Sharp, users have the option of including Sharp copier scanner machines, fax machines, and stand-alone Sharp photocopiers into their arsenal of office equipment. Depending on your setup and the software you use, it is possible to link the machines into a single, streamlined managed print office, or to maximize output by tapping into wireless and high-speed options.
Sharp Laser Copiers
Sharp copiers are among the favorite products from this well-known brand, with high levels of flexibility for the modern office. Depending on the machine you have, you can adjust sizes, organize files, change resolution, or opt for both monochrome and laser color copies. The Sharp copier manual is easy to use and understand, and there are countless resources here at OES for support, troubleshooting, and upgrades to keep things running smoothly for years – even in the face of heavy copier use or high-yield outputs.


Chicago-Based Printer Service Package
If a Sharp copier machine is part of your office, you can rely on OES for services and supplies in Chicago and the outlying areas. Our Sharp copier service is offered both on-site and in our shop, and we have trained printer technicians available for troubleshooting when you opt for one of our printer service packages. Count on us for a one-time restocking of Sharp printer cartridges or for all your office supply needs – the OES way is the cost-effective way to get things done.
919 W Hawthorne Ln.
West Chicago, IL 60185