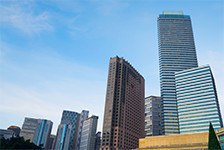 OES provides printer on-site services and repairs for virtually any brand or setup you have in your office. Servicing Chicago and outlying cities in Illinois, Indiana, and Wisconsin, we have one of the widest computer printer service networks available to get you and your business up and running. It doesn't matter whether you need Sharp printer repair for a new setup of office equipment, or if your HP printer repair needs have to do with replacing a worn-out paper feed – we have the parts and the expertise to get in, get out, and get you back on track.
Save Time & Money with Printer Repair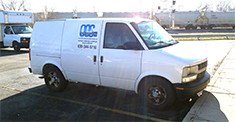 When you purchase a commercial printer or copier, it's important that you have someone you can trust to turn to for regular printer service or repair parts. Our copier repair services are meant to not only fix any problems with your current hardware or software, but also to find innovative ways to streamline the way you run your office equipment. If it's as simple as a new part, we can get it installed and running right away. At the same time, if it's a more complex need for managed print services, we have printer repair technicians who can begin streamlining your entire office.


Chicagoland's Small & Large Business Machine Repair Services
OES specializes in laser printer repair and copy machine repair for both small businesses and larger corporations. We realize that no two businesses run the same way, and when you have only a few printers or copiers inside your walls, dependable office equipment could very well be the backbone of what you do. That's why our on-site printer services in Chicago are tailored specifically for you. Large or small, a fleet of copiers or just one, we have a fast and cost-effective solution.


Mobile Printer Repair Parts
For printer repair in Chicago and extending out through Aurora, Naperville, Evanston, and Skokie, choose OES. We'll show up at your door with all the HP printer repair parts or other brand names you need. And if immediate printer services or assistance in the event of an IT emergency is required, we can come directly to your door and help you limit the amount of downtime you and your team experience.
919 W Hawthorne Ln.
West Chicago, IL 60185