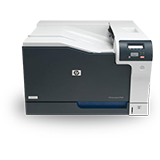 When it comes to office equipment, printers are probably the most important piece of machinery you'll access. Today's printers offer great capabilities, including copier, fax, and print options, many of which are combined in compact, low-maintenance machines that fit into almost any office space. Whether you need a wireless printing option to connect your entire home or business, or if you need a high-resolution digital printing choice to create brochures and projects, the results you want are just a click away.
Top Brands in Computer Parts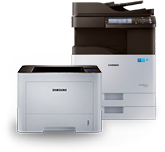 When it comes to quality printing, there is no single brand that stands far out above the rest. These manufactures, such as Samsung, Brother, Sharp, and HP are all known for their low-cost printer toner supplies. Depending on the type of printing needs you have and the setup you're working with, you'll find that there dozens of options that can supply consistent, quality prints for everyday use. Browse our list of commercial printers and business printing options to learn more about getting the most out of your office equipment.

Printer Supplies in One Easy Location
Digital printing and laser printer options make it easy to extend the life of your printer and printer accessories. Color toner, printer cartridges, and toner drums are built to last longer and provide reliable results from the first print to the last, and many of these items are available in high-yield quantities to save you both time and money. You can also get the most out of your office printer by getting regular printer services and downloading Sharp, Samsung, HP, and Brother printer drivers as the need arises.
Accessing Digital Printing the OES Way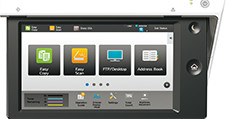 We know that your business is only as strong as the office equipment you depend on to get your work done. Whether you have a busy home office and need an all-in-one printer that can perform a variety of tasks in crisp, digital clarity, or if you have wholesale printing needs in a larger, commercial capacity, we have the office printer for you. With top brands, great quality, and a large selection of top printer brands, your business solution can be found right here.
919 W Hawthorne Ln.
West Chicago, IL 60185