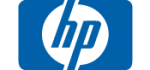 HP printers are commonly found in the home office that wants a fast and easy way to generate quality prints. Although there are larger, more commercial options for larger businesses, the Hewlett Packard printer tradition has been one of accessibility to the everyday user. And if you'd like to branch out and include some of the newer Hewlett Packard copiers and HP all-in-one printer options, OES can help you find the right machine at the right price.
Hewlett Packard LaserJet Printers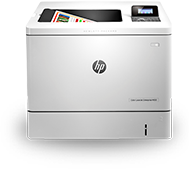 For high-quality and high-volume prints, you can't beat the HP LaserJet printers. These sleek, compact machines pack a powerful punch without taking over a smaller workspace. Other great options in the HP name include the Hewlett Packard deskjet for easy photo-quality prints, as well as the printer HP all-in-one option, which combines faxing, scanning, and copying to make your job even easier.
Copier and HP Multifunction Options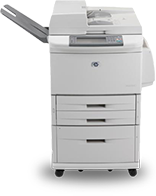 Hewlett Packard copiers are almost always offered in a complete multifunction package that includes print and scan capabilities. That's because HP is known for putting as much functionality as possible into a compact machine. Hewlett Packard scanners operate in much the same way, going above and beyond a simple scan-and-store option to provide printing and copying – and often right from a photo dock or USB port that bypasses a computer altogether. This makes it easy to include HP into your personal workspace, especially if you want reliability without a lot of overhead.
HP Support
If you have an HP printer right now, or if you're considering one for your home office or business workspace, it's good to have the OES HP support package at your back. We can provide you with HP printer drivers as well as all the Hewlett Packard printer supplies you need. From high-yield color HP toner to Hewlett Packard accessories like docking ports and memory upgrades, OES works hard to keep you and your office on the cutting edge of technology.
919 W Hawthorne Ln.
West Chicago, IL 60185