Top Quality Office Equipment Services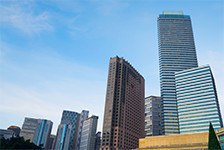 On-site machine repair service is only a phone call away thanks to the OES office equipment service center serving the greater Chicago area.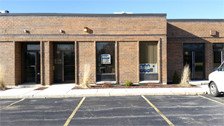 If you live or work in the Chicago area, you have the option of bringing your office equipment directly to us in the Western Chicago suburbs.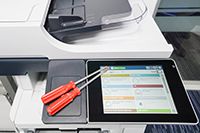 If your office relies on a network of office equipment to communicate and prepare documents, we strongly encourage managed print services.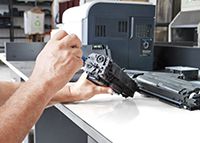 We provide warranty service to any Brother or Samsung office machine and out-of-warranty repairs on any Brother, Samsung, Sharp or HP office machine. Our parts are direct from the manufacturer and kept in stock while keeping prices competitive.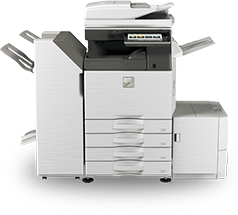 We specialize in everything from HP printer repair and Sharp printer repair parts installation to managed print services – bringing you the best options for building and maintaining a fleet of printers and copiers you can count on. Our focus on fast service and excellent results means that you can get the machine up and running as quickly as possible – allowing you to get back to the work you do best.
Servicing areas as far as Gary, Indiana and Kenosha, Wisconsin, we can provide you with a hardware solution that maximizes your output for a low overall investment. Whether you rely on a complete suite of Samsung, Hewlett Packard, Sharp printers and copiers, or if you have a mismatch of Samsung, HP, and Sharp printers, copiers, and fax machines, we have a solution for streamlining your workplace.