For many businesses, your fleet of office equipment is the backbone of what you do. From communications sent via your Samsung fax machine to the copies you make on your Sharp multifunction printer, you rely on your technology to get your job done. If those machines go down—either through a mechanical error or a bigger problem with your hardware and software setup—it can mean catastrophic losses to your daily business. That's why OES offers managed print services to keep your office running smoothly. And when you combine our managed print services with a printer service contract or repair, your business can realize even greater savings.
What Can Print Management Do For Me?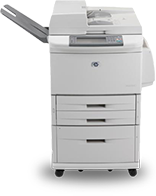 Managed print solutions provide your office with a streamlined connection between your whole fleet of printers, copiers, fax machines, and scanners. Through a combination of software installations, updated hardware, enhanced security, memory upgrades, and network connectivity, we can work either on-site or in our shop to come up with the best way to make your office equipment work for you. You can reduce print times, enhance your fax capabilities, minimize your toner use, streamline user queues, and still come up with the crystal clear results you expect from your existing office equipment.
Total Print Management for Your Office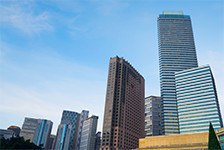 As far as print management companies in Chicago go, OES provides the ideal solution. That's because it doesn't matter whether you rely on a complete suite of HP office equipment, or if you have a mismatched set of machines that work well for you – we are able to work with all setups to maximize your output and your employees' abilities to do their jobs well. Total print management is an easy and cost-effective way to get the technical support you need either at home or on the job.
Tap Into Print Fulfillment Services
In addition to managed print services, OES also provides service agreement options. Service agreements are often part of a total print management package, providing you with a resource for all your troubleshooting options. When you choose a service agreement in Chicago through OES, you pay a flat fee, and we will cover the parts, labor, and telephone support you need. And the best part of all is that you can combine our service agreements with the managed printer services to get even more out of your relationship with OES.
919 W Hawthorne Ln.
West Chicago, IL 60185